Dr. Martin shows great attention to detail in his approach to treating patients.  If you are looking for a doctor who is kind, compassionate, results driven and willing to treat the whole patient, not just the condition, then you are in the right place.
Originally from Kansas, Dr. Martin received his D.C. and B.S. degrees, magna cum laude, from Cleveland Chiropractic College in Kansas City.  Hid undergraduate studies were performed at Butler County Community College and Washburn University while attending on baseball scholarships.  His notable achievements include participating in the Junior College World Series and becoming Washburn's first player to receive the most valuable player award two consecutive years.
Dr. Martin constantly strives to improve and update his knowledge in the field of Chiropractic and Rehabilitation.  He has completed post-graduate study emphasizing the treatment and rehabilitation of whiplash injuries, physical impairments, headaches, neck, and back pain.
After working three years as an Associate Doctor for another Chiropractor, Dr. Martin decided to start his private practice and founded Schertz Chiropractic in 2005.
His favorite hobbies include playing golf, playing guitar, and spending time with his family.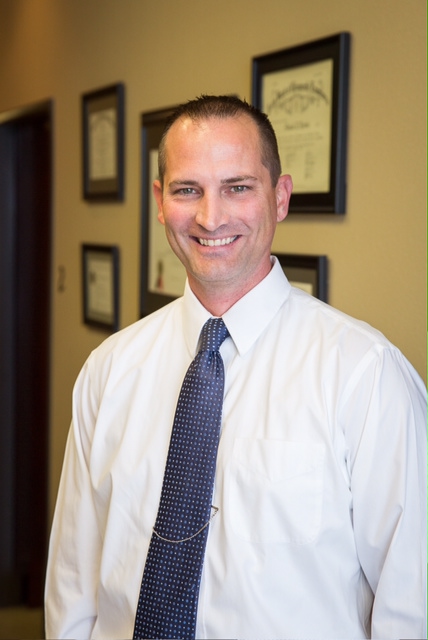 Dr. Mathew is originally from Chicago and comes to us following practicing in Magnolia, Texas.  He received his D.C. and B.S. degrees from Palmer College of Chiropractic in Davenport, Iowa. His undergraduate studies were completed at the University of Illinois at Chicago and at Palmer.  While at Palmer he participated in several extra-curricular activities including: Motion Palpation, Activator, and Applied Kinesiology Clubs.
Dr. Mathew believes in continuing to build his knowledge of Chiropractic, rehabilitation, and wellness.  He has completed several post-graduate studies in Applied Kinesiology, Cox Flexion Distraction, and is National Board Certified and Physiotherapy Certified.  He is a member of the American Chiropractic Association.
Dr. Mathew firmly believes in Chiropractic principles and his philosophy of practice is that "your body heals itself."  He shows great attention to detail, compassion, and empathy as he treats the whole patient, not just the condition that is presented. He believes that patient interaction makes him a stronger person.
A Day in the Life of Dr. Dan would include activities like: playing football and 8-ball pool, traveling, and reading research papers.
He grew up in the Indian Orthodox church and one of the most influential people in his life is his grandfather.
He steadfastly believes:
"If you love what you do you will be successful."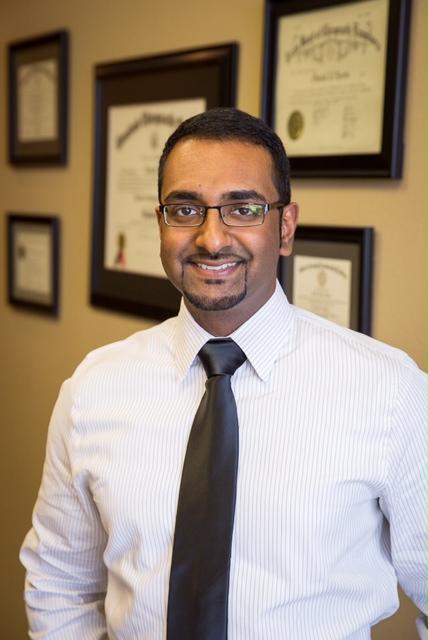 In June 2010, Melissa became a member of our team.  She is an Air Force, Stay-at-Home-Mom, and Homeschooling Veteran.  She has served in many capacities in Scouting, Band, and Homeschooling.  She is an avid quilter, loves to quote movie lines, and is still scared of the movie "Jaws."  She is a drummer with Silver Thistle Pipes and Drums.
She graduated, with honors, from the American College of Healthcare Sciences  with a Certificate in Aromatherapy and is seeing clients at Aromatic Remedies. She is a member of The Alliance of International Aromatherapists.
She has 4 married children and is Memaw to Eric Benjamin, Joshua Daniel, Chayton Jaren, Evelyn Anne, and Harlan Myron.
Caitlin joined our team in April 2018.  She loves working with patients who need some help with rehabilitation by teaching them restorative and strengthening exercises and setting them up on electrical stimulation therapy. She loves seeing her patients progress, get back to where they were pre-injury, and feeling better!
Outside of Schertz Chiropractic, she is pursuing her Bachelors in Healthcare Management. She is on track to graduate in December of 2019 and is looking forward to it!  After graduation, her goal is to enter a Physician's Assistant program for her Masters and work more hands on in the medical field.
In her free time, she likes to exercise and do yoga, do some virtual assisting for a personal trainer, and is a serious foodie. When she does have free time, she likes being a homebody and hanging out with her rescue cat, Queen.
Abby joined our team in May 2015 and fills in on an as needed basis.  She enjoys reading, martial arts, dancing, and is somewhat of an over achiever.  She loves drawing, hiking, swimming, spending time with her husband and newest family member, Zoe.