Our Work
Here at Schertz Chiropractic, we understand how debilitating chronic pain can be to your everyday life. We are an experienced, full-service chiropractic office that offers convenient, same-day and next-day appointments to get you started on the road to recovery as quickly as possible. We can conveniently bill your insurance company for you or set up an affordable treatment program if you don't have insurance.
The chiropractors at Schertz Chiropractic use the latest and most gentle, light-force techniques available for first-timers as well as cutting edge technology, such as, our J-tech diagnostic equipment which helps objectively evaluate your condition, all in a positive environment. Let us help you find relief from your chronic pain in a warm, friendly environment.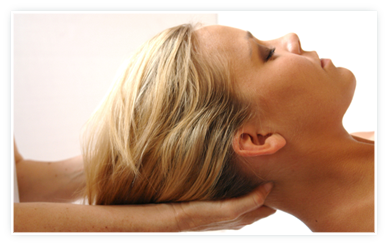 I work long hours on the computer. After working with Dr. Martin I no longer have low back and neck pain!
Bruce C.
Chiropractic was a last resort after 10+ years of chronic, intense pain, countless doctors, 3 surgeries, and constant use of a cane.  After 2 adjustments I had relief and after 3 weeks I'm feeling like myself again!
Stephanie P
I am satisfied with the time and caring attitude that this office provides and I am impressed with my improvement.
Robert G.
I was impressed with the gentleness and genuine concern that was expressed by everyone involved, thank you for saving my vacation
Sylvia G.
For the first time in a long time, I felt that someone really cared and wanted to take the time to help me get better! From the time I walked in to the time I walked out, the entire team made it a genuine and positive experience!
Allison F.
They take time explaining things and easing me when I'm nervous. Everyone is so friendly and you can tell that they genuinely care.
Stephani W.
Dr. Martin has a very gentle way with his patients and makes you feel as if your health is the most important thing in his day.
Melissa H.
This is my first exposure to Chiropractic. The assistants and doctors are very professional, very informative, and friendly. The doctor adjusted me at my follow up appointment and that one short trip has already made a difference in my life.  The doctors are the most thorough, professional, and kind Doctors I have ever had the pleasure meeting.
Kenny H.
Chiropractic is a health care profession that focuses on disorders of the musculoskeletal system and the nervous system, and the effects of these disorders on general health. Chiropractic care is used most often to treat neuromusculoskeletal complaints, including but not limited to back pain, neck pain, pain in the joints of the arms or legs, and headaches.
Doctors of Chiropractic – often referred to as chiropractors or chiropractic physicians – practice a drug-free, hands-on approach to health care that includes patient examination, diagnosis and treatment. Chiropractors have broad diagnostic skills and are also trained to recommend therapeutic and rehabilitative exercises, as well as to provide nutritional, dietary and lifestyle counseling.
The most common therapeutic procedure performed by doctors of chiropractic is known as "spinal manipulation," also called "chiropractic adjustment." The purpose of manipulation is to restore joint mobility by manually applying a controlled force into joints that have become hypomobile – or restricted in their movement – as a result of a tissue injury. Tissue injury can be caused by a single traumatic event, such as improper lifting of a heavy object, or through repetitive stresses, such as sitting in an awkward position with poor spinal posture for an extended period of time. In either case, injured tissues undergo physical and chemical changes that can cause inflammation, pain, and diminished function for the sufferer. Manipulation, or adjustment of the affected joint and tissues, restores mobility, thereby alleviating pain and muscle tightness, and allowing tissues to heal.
Chiropractic adjustment rarely causes discomfort. However, patients may sometimes experience mild soreness or aching following treatment (as with some forms of exercise) that usually resolves within 12 to 48 hours.
In many cases, such as lower back pain, chiropractic care may be the primary method of treatment. When other medical conditions exist, chiropractic care may complement or support medical treatment by relieving the musculoskeletal aspects associated with the condition.
Doctors of chiropractic may assess patients through clinical examination, laboratory testing, diagnostic imaging and other diagnostic interventions to determine when chiropractic treatment is appropriate or when it is not appropriate. Chiropractors will readily refer patients to the appropriate health care provider when chiropractic care is not suitable for the patient's condition, or the condition warrants co-management in conjunction with other members of the health care team.
– American Chiropractic Association